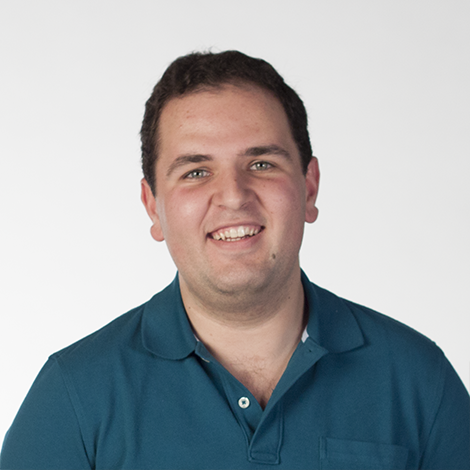 Resume
Rehan is a masters student at Carnegie Mellon University studying Tangible Interaction Design, a degree with the intention to bring together his passions in design and technology. Rehan loves to travel , and has been fortunate enough to live all over the world . Trying everyday to bring the unique aspects of each culture into his work. In his free time, he enjoys photography and creating cute digital illustrations.
Goal
To obtain a position that will help me continue to learn and follow my passions in art and technology, while developing innovative products within the organization.
Education
Carnegie Mellon University [2016 - Present]
Masters in Tangible Interaction Design
Relevant Coursework
Connected Classrooms | Themed Entertainment Design Studio
Programming for Online Prototypes
Carnegie Mellon University [2012 - 2016]
Bachelors in the Integrative Physical and Digital Media Studies
Relevant Coursework
Mobile Service Innovation | Guest Experience & Theme Park Design
Human Experience in Design | Learning Media Design | Architectural Design Studios
Design Communication | Information Design | Architectural Robotics
Mobile App Design & Development | Physical Computing | Learning Media Design
Fundamentals of Programming and Computer Science | Principles of Imperative Computation
National University of Singapore [Summer 2013]
Design Program - Designing for Active Aging (Certificate Program)
Concept to prototype, enhanced team building and leadership skills
Awards
Expat Living Magazine – Singapore, Singapore [2013]
Photo competition winner – Featured in the magazine and on the website
St. Andrew's Episcopal School, Potomac, MD [2009 - 2012]
2D (Photography & Computer Graphics), 3D (Fountain/Ceramic & Mixed Media) & 3D (Blown Glass, Metal & Ceramic Fountain)
Significant Achievement in the Visual Arts (2012)
Activities
Co-Presenter - AIA Build Pittsburgh - [Spring 2017]
Presented 'UI/UX Design and Architecture: Leveraging Web Technologies for and by Architects' sharing common interests and workflows between these industries and some opportunities for both industries to adopt from the other
Guest Lecturer - Digital Media (CMU) - [Spring 2017]
Ran a workshop series, HTTParty, looking at the basics of UI / UX design and web development, with the Dzgn.IO team
Designer & Member - Ideate Student Advisory Committee (CMU) - [2015 - 2017]
Branded Ideate, Involved in the improvements of the Ideate program
Public Relations Chair - International Student Union (ISU) [2014 - 2016]
Branded ISU, developed the website and created displays and posters
Designer - Lunar Gala (Fashion Show) [2014-2015]
Designed a fashion line, crafted from synthetic paper, 3D printed plastics and iridescent silk
Designer & Member - ScottyLabs (CMU) - [2014 - 2016]
A student organization with the goal to educate the CMU community. Ran workshops (WebDevWeeks, Portfolio Hackathon), heavily integrating design and coding
Global Conference on Educational Robotics – (Botball) [2008-2011]
Designed, built and programmed autonomous robots
Awarded 1st place in Alliance Competition (Team Lead), 2nd place overall, double elimination finalists & Judges Choice Award
Work Experience
Processly is a freeform infinite digital whiteboard designed for the modern classroom. Processly makes it easy for students to document, discuss, and reflect upon their work, and for teachers to work alongside them as they foster a collaborative blended learning environment.
Lab Manager - CodeLab (CMU) - [2016 - Present]
Expand the lab's digital presence in order to enhance awareness of the lab and its cohort
Mobile UI/UX Designer - YinzCam - [2016 - 2017]
Lead efforts to enhance our current app experiences & expand to other platforms
Involved in recruitment efforts for the design team
Mobile UI/UX Intern - YinzCam - [2015 - 2016]
Participated in evaluating the current app experiences & proposed enhancements
Co-Founder - Dzgn.IO - [2015 - Present]
We design and create with an approach of playful pragmatism. A group with the goal to deliver design services incorporating holistic values of aesthetics, experience, and communication
Head Teaching Assistant – Intro to Digital Media (CMU) – [2015 - 2016]
Taught students a variety of software tools for use in their design efforts and their work flows
User Experience Design Intern – Consumer Reports – [Summer 2015]
Worked with the UX team to redesign consumerreports.org especially in terms of data visualization
Monitor – Digital Fabrication Lab (CMU) – [2015 - 2016]
Taught students digital preparation & machining techniques in lasercutting, 3D printing & CNC milling
Designer & Developer – Human Behavior Computing Lab (HCII at CMU) - [2014]
Designed and created a website for the lab, projects and its members
Intern – Architrave (Architectural Firm) Singapore – [Summer 2013]
Modeled several projects using 3dsMax, Revit and AutoCAD
Helped expand the in-house materials and standards libraries
Skills
Design Thinking | Photoshop | Illustrator | InDesign | Sketch | FramerJS
Rhinoceros | RhinoCAM | Vray | AutoCAD | Revit | Photography
HTML | CSS | JavaScript | C | Ruby | RAPID Programming | Arduino
CNC Router | Lasercutter | 3D Modeling | Hand & Technical Drawing