Wats:ON? Website Refresh
November 2016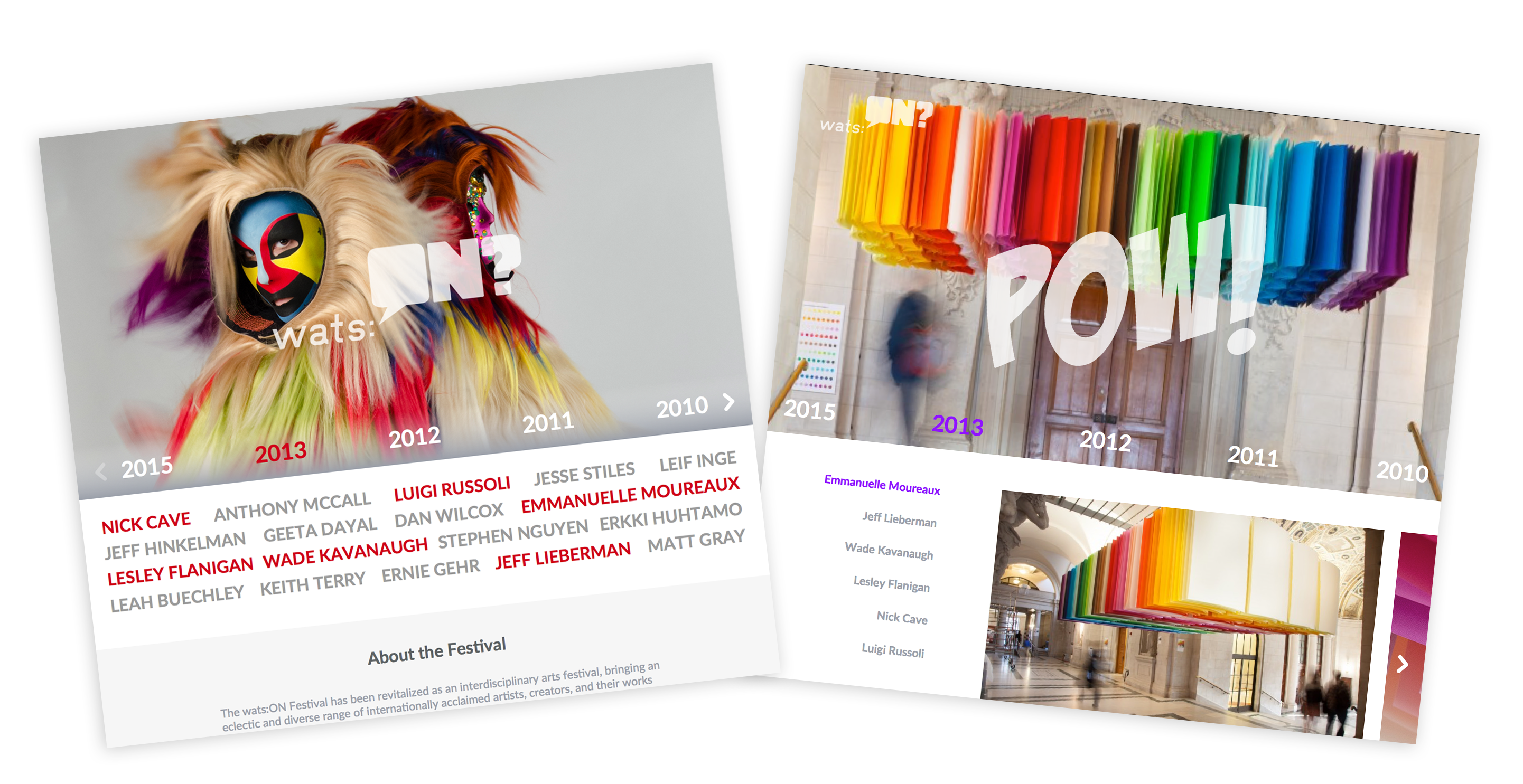 The wats:ON? Festival is a Carnegie Mellon staple, bringing an eclectic range of nationally and internationally renowned artists and their works to campus, providing a forum for interaction and collaboration between students and faculty from diverse fields within the campus community and beyond.
We wanted to elevate the festival's web presence with a new website. Letting the community enjoy the amazing artist work after the festival. Our proposal takes a dive into the current site and simplifies the experience for the audience, while maintaining the strong brand the Wats:ON? Festival brings.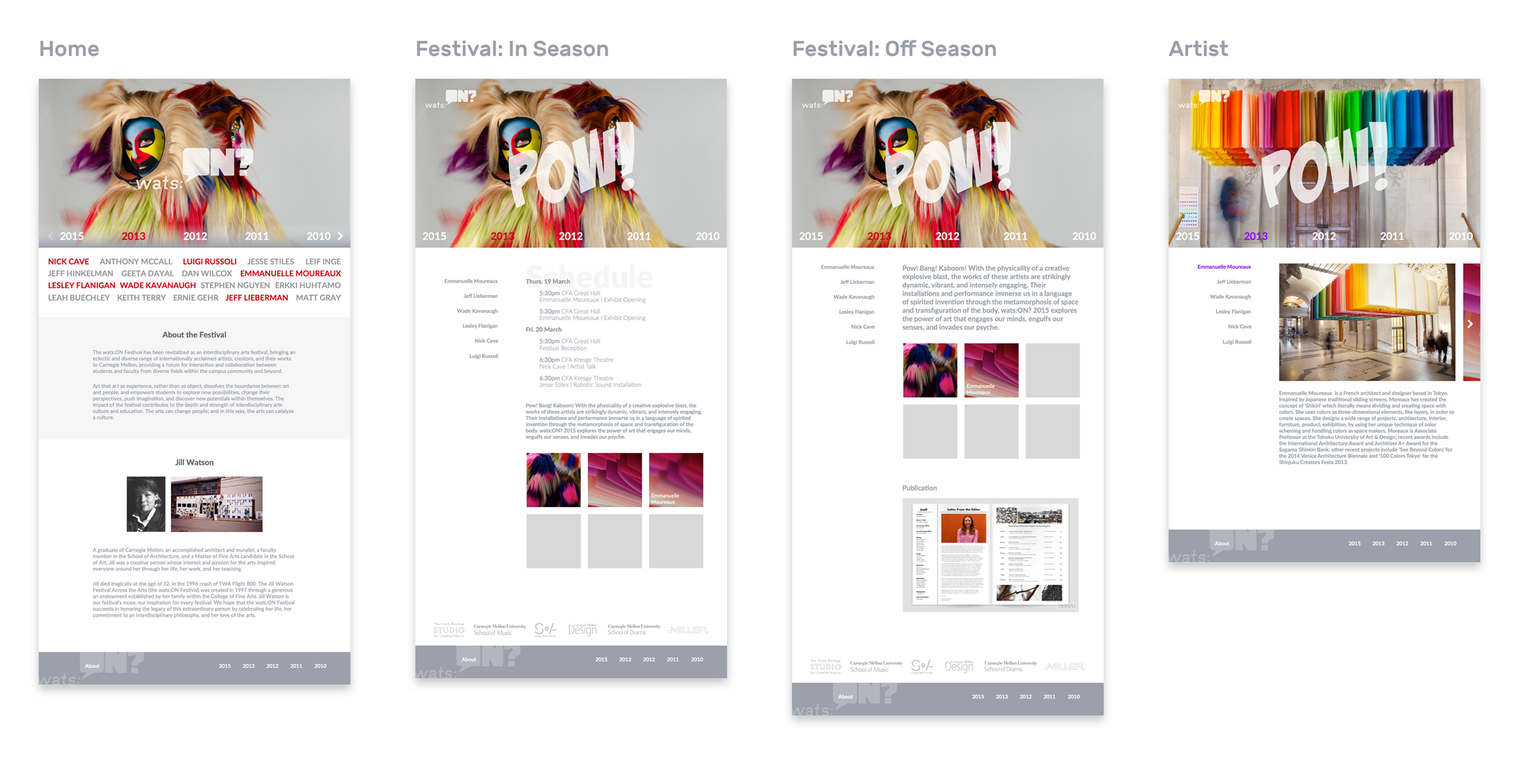 Process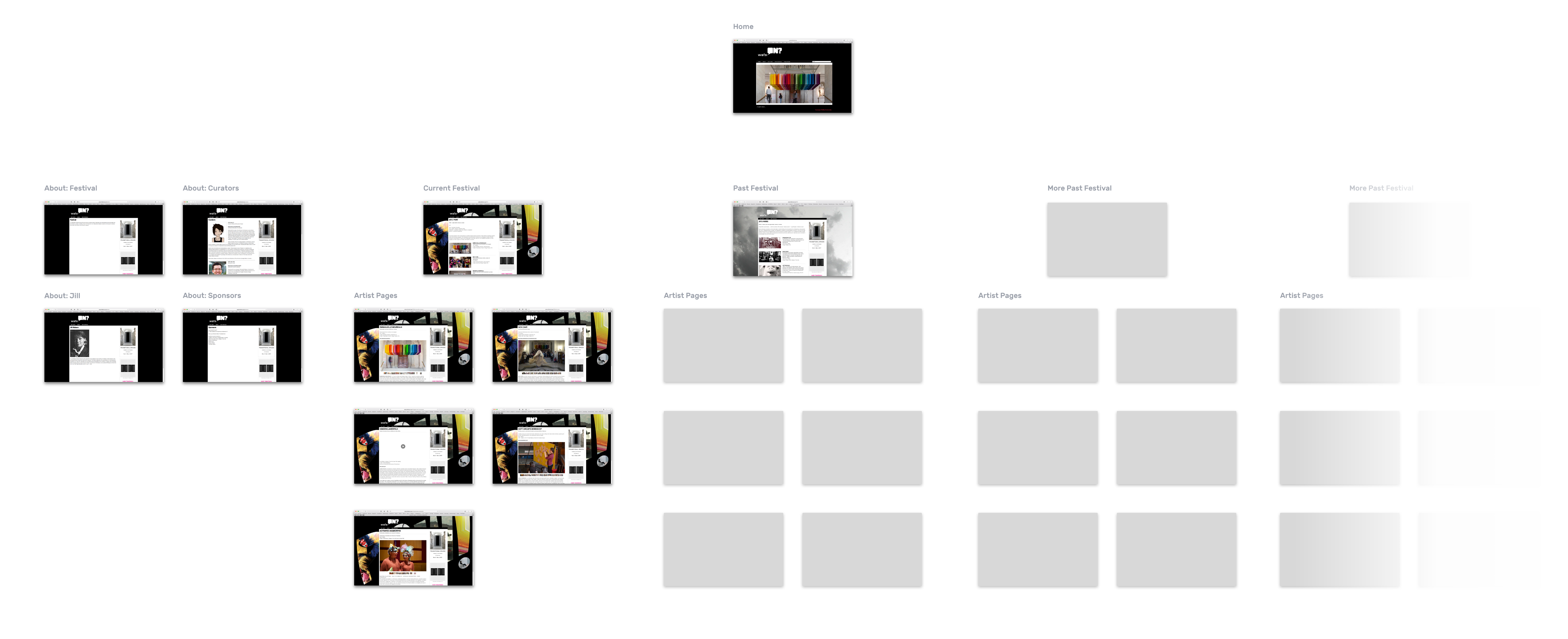 One of the first steps we took was looking at the current state of affairs of the site. The pages were divided into 3 main groups: about, current festival and past festivals. The current festival and past festival sections were very much the same minus a schedule of events. Both sections housed their respective artist pages displaying the work they presented.